Dyeing Yarn and April Snow
Like every other Michigan knitblogger, here I am posting photos of the snow...the first is from last night, my deck in back. Snow looks so cool when you photograph it.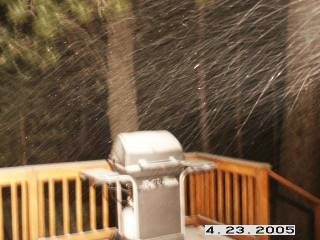 And this morning when I let the dog out (poor Maggie. She hates the cold. It aggravates her arthritis.) Note the thermometer...18F. Toasty.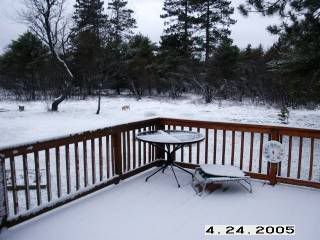 This is not angel hair pasta. This is the Dye Your Own sock yarn from Knitpicks that I mentioned yesterday.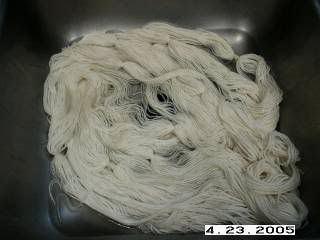 I photographed every step of the process and I will not bore you with it. Let's just cut to the chase:



Lots of skinny yarn drying in the hall bathroom shower. We're getting ready to ball it up and I will post that as an edit once it's done.

Stay warm and cozy...


Edited in later: two little yarn muffins of sock yarn. This was a learning experience. I actually swatched up a little bit on size 3s and it looks interesting...in a faded chambray shirt sort of way (Note to self: it needed more time in the microwave.) Katy loves it though, and even offered me the Koigu back in exchange for it. No dice. She gets the Koigu too. I wanna see her make socks before she leaves for Okinawa!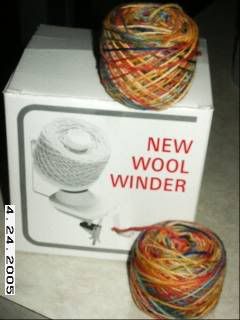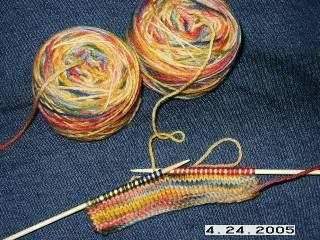 I have another skein waiting for another try. I learned some things from this and will do it a little differently next time...

'Night, all.