Hey! I'm dyeing ovah heah!
Yesterday I had a dyeing party. Although this involved beauteous colors, unlike what most of you have come to expect, the medium I used was...uhhh...slightly different.

My son Nick...



His friend Mac... (the pink is slightly photographically altered as the light was fading the color out and I think he was getting tired of me taking pictures of him...)



And the usual suspect...Knitpick's dye-it-yourself (and I do, I DO!)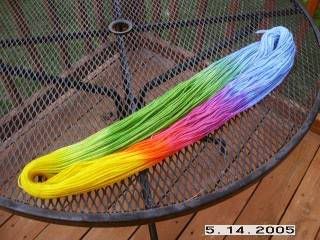 And rolled into a little yarn muffie....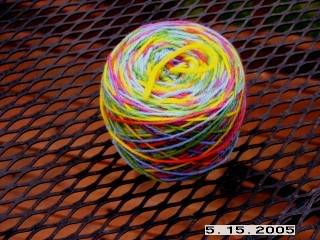 My domain is still propagating (I thought this was something you did with plants, but apparently...)

Dh just came in here and snapped this photo of me. He says that this is what the organized blogger looks like...


Here's a little peek into my corner of the blogging world. I could spend most of my life here if it wouldn't lead to me becoming a pile of jello...That little basket holds all my current knitting...note the presence of the caffeine...the Sunday paper is on the floor by my purse...Life is good...

Have a happy day off!