I felted, you felted, he, she, it felted, we felted...
Herewith the last of the felting for a good long time. And with good reason.

Remember that pretty homedyed yarn I posted a while ago? I decided to make a little Dulaan hat. Turned out cute, eh? But for some reason it didn't sit quite right. I thought that felting it, while making it smaller (for a littler person) would make it look proper.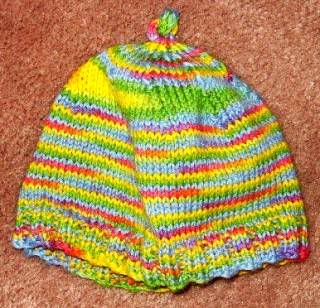 My bad. Felting cause this little hat to lose every single bit of its hatness. It is now a yarmulke for Shrek, as best as I can figure. Nick reluctantly allowed me to photograph him with it on. As a side note, this is the Knitpick's dyeityourself worsted. The orange handdyed purse Pammi made was also from Knitpicks. This yarn seems to take a very long time to felt. This project was an error in knitting nonsense judgment.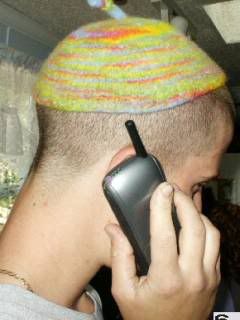 Here, on the other hand, is a happy project. This is the Sophie bag right after completion. Late. Very late. And I still had to felt it immediately.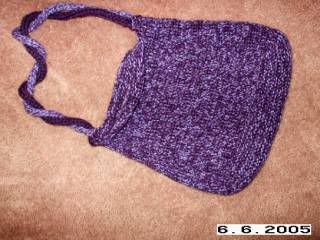 Here it is in the morning sun, all felted and happy and almost dry. I had it in mind to use Norma's method of adding the beaded handles, but when I got to the handle knitting I thought it was so cool that I had to try it. I will knit this one again...maybe with beaded handles. This purple one is Patons and Cascade 220 pulled 2 strands at a time.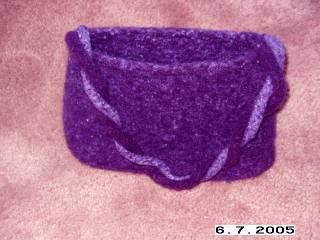 And lastly, a gratuitous dh and friend picture...